We have told you a lot about Diwali hair and Diwali makeup, and we also have given you umpteen dough on the Diwali makeup tips too. But here is the thing, most of us would be at work for Diwali, which is such a damper to the mood isn't it? And if you are going to be pressed for time, here are a couple of instant Diwali makeup hacks, tips and ideas to use. Take a look at them all and be ready for Diwali with these easy to do Diwali makeup tips.
10 Ways for Beauty Makeover at Diwali Parties
[Also Read: Creative Rangoli Designs For Diwali Decoration]
1. Enhance The Bust Size
You can either do that by contouring the cleavage as we have spoken about in our previous posts, or maybe you could make your body look nice and smaller by wearing an open bust body slimmer, such as a spanx which is paired with a push-up bra to go along with cute Diwali special dresses girls love to wear.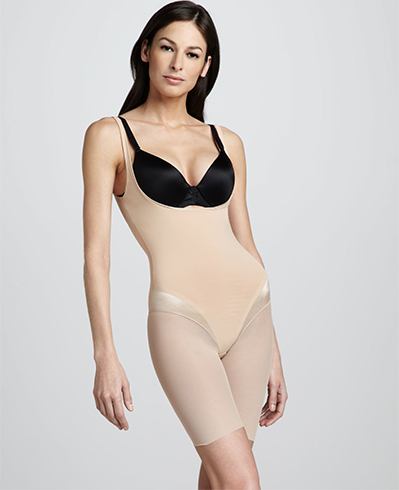 2….